QADS – The Digital Marketing & Software Development Solutions enhance the best branding & networking solutions to your business.

Boosts Your Website Traffic!
---
Q Ads is a digital marketing, website design, and application development agency based in Karaikudi, India. Our team creates visually appealing designs, websites, high-performance web applications and kickass online campaigns.
Our team of experienced staffs are on hand to discuss your goals for growth, and how we can best help you achieve them.
We value our clients. We go beyond the call of duty to achieve the goals set. These qualities help us retain continued success.
ANYONE CAN CHOOSE BUSINESS BUT SOME CAN MAKE IT MORE UNIQUE
Then, QADS –The Digital Marketing Solutions will be the perfect choice. Digital Marketing is a growing trend of Effective Marketing. When Customers tend to Online, then Business should tend itself to ONLINE. Do choose us & Refer all our COMPLETE MARKETING PACKAGES starting from DESIGNING to DEVELOPMENT packages covers every one of business holders.
Billing Software Development
5
Years Of Professional Service


App Development
Online marketing and bargaining has become very much easy with the arrival of android phones. While sitting at your home, you can buy and sell anything you want.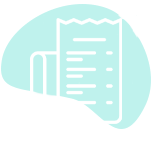 Billing Software
A billing software can be any software designed to handle time and billing tracking as well as invoicing customers for services and products.
Web Development
All our web design projects are directly handled by the senior creative team. The team includes the Art Director, Creative Director and Copywriter – all of whom have over 10 years of expertise in building world-class websites.
Bulk Whatsapp
WhatsApp bulk messages are a very effective method businesses uses to contact leads and build customer loyalty.
Digital Marketing
Any business requires promotion for its growth. Promotion involves communicating the existence of your business to a maximum number of people and also to convince them to buy your products and services.
Social Media Marketing
Social Media Platforms are upcoming day-by-day. The most common and user-friendly platforms of all known are Facebook & Instagram.